Terrorist PDFs bomb train carrying artistes working to boost domestic tourism
Ministry of Information/ Naypyitaw / March 30, 2022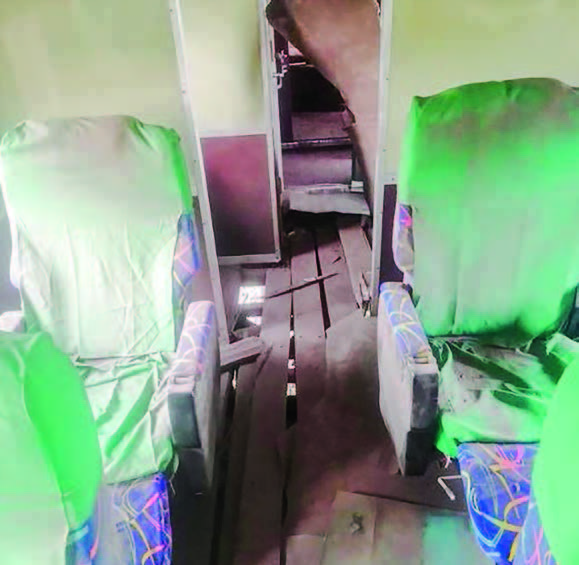 A train carrying a group of artistes working to boost domestic tourism was bombed by PDF terrorists between Gangaw and Sinlamsu villages in Shan State yesterday afternoon.
The group of artistes was escorted by the State Administration Council to the significant landmarks in the country with the aim of boosting domestic tourism which was affected by the COVID-19 pandemic.
Terrorists perpetrated a remote-controlled bomb attack at around 3:45 pm when the train was back from the Gokteik Viaduct to PyinOoLwin after the artistes had taken photos and videos.
Although security personnel, Myanma Railways staff and the artistes were not affected by the bomb attack, the floor of a carriage was damaged.
While the government is working hand in hand with the people to develop the country in all aspects, the people who want stability and peace are condemning PDF terrorists who are committing various acts of sabotage in different ways.
People are urged to work together to prevent these acts of vandalism and to arrest those involved in the crime as soon as possible by reporting any information and movement related to them, in the interests of the stability and security of the townships and villages. Worthy awards will be granted to whistleblowers, it is reported.
MNA
#TheGlobalNewLightOfMyanmar