MoI basic English proficiency course concludes
Ministry of Information/ Naypyitaw / March 25, 2023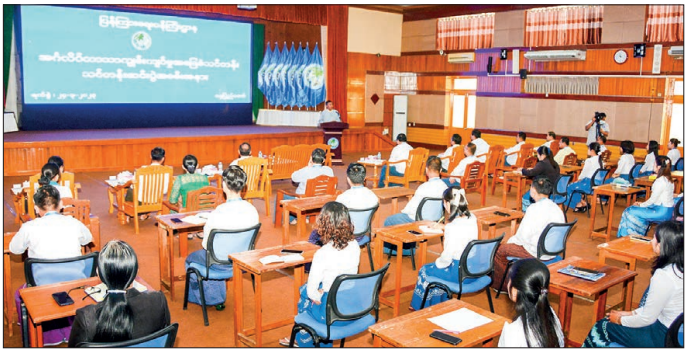 THE closing ceremony of the basic English proficiency course took place at the assembly hall of the Ministry of Information in Nay Pyi Taw yesterday morning.
MoI Deputy Minister U Ye Tint, Permanent Secretary U Myo Myint Maung, heads of departments, trainers and trainees were present at the ceremony.
First, the deputy minister said that possessing proficiency in all the languages mainly used in the media industry of the country would contribute to the performance of work and that it is necessary to have a good command of English as it is the language used in communication with international organizations.
Then, the deputy minister gave a souvenir to trainer Daw Saw Hla Nandar from the Ministry of Education. And they had the documentary photo taken together.
It was the second batch and lasted from 6 to 24 March. The first batch was held from 27 April to 22 June 2021. The courses aim to improve the English proficiency of the staff.
MNA/KZW
#TheGlobalNewLightOfMyanmar