Announcement for local and foreign well-wishers to donate cash to cyclonic storm Mocha victims
Ministry of Information/ Naypyitaw / June 01, 2023
1. AN announcement has been issued that well-wishers wishing to make donations for people who fell victim to the extremely severe cyclonic storm Mocha which hit Myanmar on 14-5-2023 can donate cash to Myanmar account OA-011834 and foreign account 1DA-0300086.
2. In this announcement, it is duly mentioned that our commitment to receiving donations extends to additional electronic payment systems and mobile payment systems. Further updates and notifications will be made in due course.
3. It has been announced that donations can be made to the previously announced phone number and to the account that was opened, and since it can be confusing to donate with a phone number, we have already made it possible to donate with a QR code instead of the phone number.
4. Donations can be made through KBZ Pay or Wave Money. If you wish to donate, please scan the QR codes provided by both KBZ Pay and Wave Money. To contribute, enter the code included within the respective QR codes.
5. People make donations through CB Pay, AYA Pay, OK $ and UAB pay which are widely used to enhance convenience for donors. To donate, please scan the QR code and enter the code provided within it. 6. The well-wishers can contact the following persons for further information: -
National Disaster Management Committee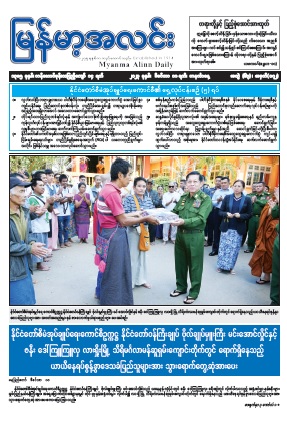 ၁၃၈၅ ခုနှစ်၊ တန်ဆောင်မုန်းလပြည့်ကျော် ၁၄ ရက်၊ ဒီဇင်ဘာ ၁၁ ရက်၊ တနင်္လာနေ့။
---
Publisher: မြန်မာ့အလင်း/ December 11, 2023
Publication Date: 2023
Page: 32 Pages
Language: မြန်မာ
Download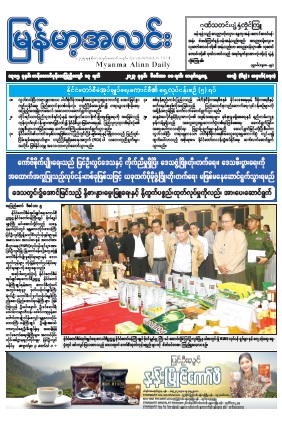 ၁၃၈၅ ခုနှစ်၊ တန်ဆောင်မုန်းလပြည့်ကျော် ၁၃ ရက်၊ ဒီဇင်ဘာ ၁၀ ရက်၊ တနင်္ဂနွေနေ့။
---
Publisher: မြန်မာ့အလင်း/ December 10, 2023
Publication Date: 2023
Page: 32 Pages
Language: မြန်မာ
Download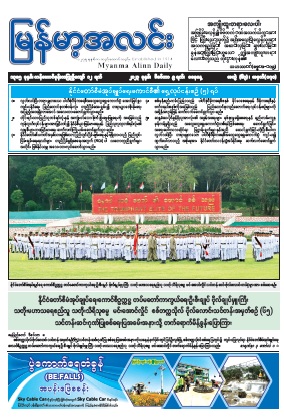 ၁၃၈၅ ခုနှစ်၊ တန်ဆောင်မုန်းလပြည့်ကျော် ၁၂ ရက်၊ ဒီဇင်ဘာ ၉ ရက်၊ စနေနေ့။
---
Publisher: မြန်မာ့အလင်း/ December 09, 2023
Publication Date: 2023
Page: 32 Pages
Language: မြန်မာ
Download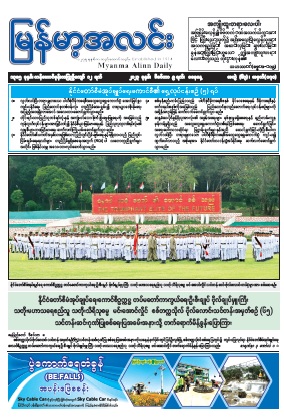 Information Sheet (6-12-2023) / Burmese (Myanmar Version)
---
Publisher: Information Sheet/ December 08, 2023
Publication Date: 2023
Page: 31
Language: Burmese (Myanmar Version
Download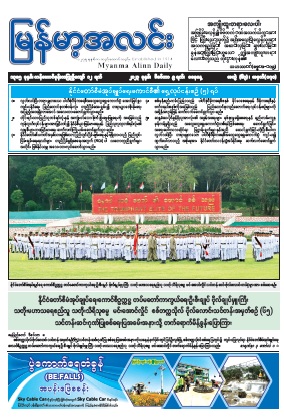 Information Sheet (6-12-2023) / English Version
---
Publisher: Information Sheet/ December 08, 2023
Publication Date: 2023
Page: 31
Language: English Version
Download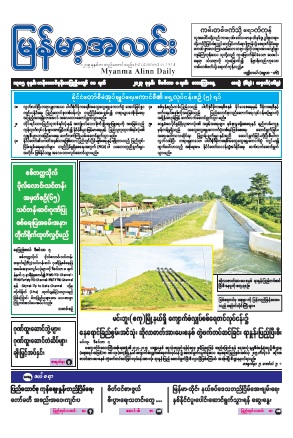 ၁၃၈၅ ခုနှစ်၊ တန်ဆောင်မုန်းလပြည့်ကျော် ၁၁ ရက်၊ ဒီဇင်ဘာ ၈ ရက်၊ သောကြာနေ့။
---
Publisher: မြန်မာ့အလင်း/ December 08, 2023
Publication Date: 2023
Page: 32 Pages
Language: မြန်မာ
Download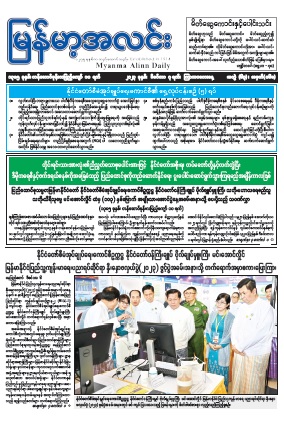 ၁၃၈၅ ခုနှစ်၊ တန်ဆောင်မုန်းလပြည့်ကျော် ၁၀ ရက်၊ ဒီဇင်ဘာ ၇ ရက်၊ ကြာသပတေးနေ့။
---
Publisher: မြန်မာ့အလင်း/ December 07, 2023
Publication Date: 2023
Page: 32 Pages
Language: မြန်မာ
Download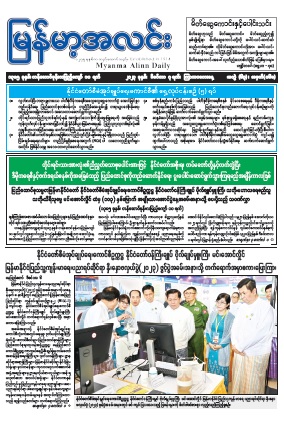 Information Sheet (4-12-2023) / Burmese (Myanmar Version)
---
Publisher: Information Sheet/ December 06, 2023
Publication Date: 2023
Page: 38
Language: Burmese (Myanmar Version)
Download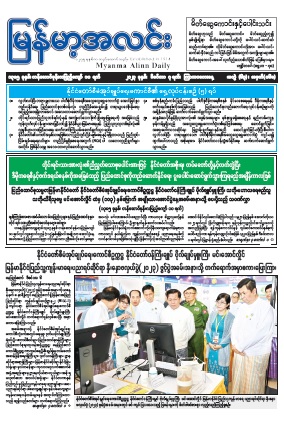 Information Sheet (4-12-2023) / English Version
---
Publisher: Information Sheet/ December 06, 2023
Publication Date: 2023
Page: 38
Language: English Version
Download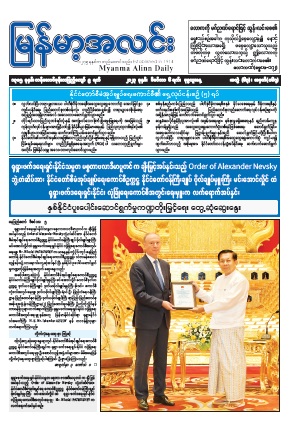 ၁၃၈၅ ခုနှစ်၊ တန်ဆောင်မုန်းလပြည့်ကျော် ၉ ရက်၊ ဒီဇင်ဘာ ၆ ရက်၊ ဗုဒ္ဓဟူးနေ့။
---
Publisher: မြန်မာ့အလင်း/ December 06, 2023
Publication Date: 2023
Page: 32 Pages
Language: မြန်မာ
Download