Members from Federation of Engineering Institute of Asia and Pacific, Myanmar Engineering Council and Federation of Myanmar Engineering Societies Pay Homage to Maravijaya Buddha Image
Ministry of Defense/ Naypyitaw / September 19, 2023
The representatives from the Federation of Engineering Institute of Asia and Pacific (FEIAP), Myanmar Engineering Council and the Federation of Myanmar Engineering Societies led by Dr. Aung Kyaw Myat Chairman of the Myanmar Engineering Council paid homage to the "Maravijaya" Buddha Image, the largest sitting marble Buddha statue throughout the world, on 13 September.
An engineer's representative of the committee of building the Maravijaya Buddha Image explained about the step-by-step systematic measurements from the engineering point of view and the joining of the marble rocks, conveyance and lifting up of the Buddha image while the representatives of the engineering societies replied the questions what they wanted to know.
The excursion members observed and paid homage to the Buddha Image, Gandakuti Chambers, Thudhamma Public Rest Houses, Mucalinda Lake and Nagayon Pagoda, Fountain Square, Water Fountain Square, Maravijaya Monastery, Agga Dhipati Sasana Beikman, Saddadhipati Bell, Stone Plaque Chamber Pagodas and other religious edificies in the Buddha Park.
The excursion members comprised of a total of 26 engineering experts from People's Republic of China, Thailand, Singapore, Malaysia and Korea, and 54 representatives from Myanmar Engineering Council, totalling 80 members.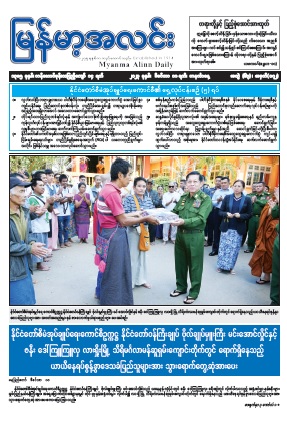 ၁၃၈၅ ခုနှစ်၊ တန်ဆောင်မုန်းလပြည့်ကျော် ၁၄ ရက်၊ ဒီဇင်ဘာ ၁၁ ရက်၊ တနင်္လာနေ့။
---
Publisher: မြန်မာ့အလင်း/ December 11, 2023
Publication Date: 2023
Page: 32 Pages
Language: မြန်မာ
Download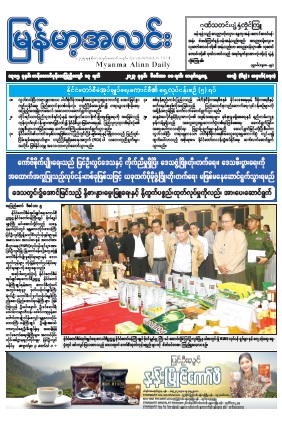 ၁၃၈၅ ခုနှစ်၊ တန်ဆောင်မုန်းလပြည့်ကျော် ၁၃ ရက်၊ ဒီဇင်ဘာ ၁၀ ရက်၊ တနင်္ဂနွေနေ့။
---
Publisher: မြန်မာ့အလင်း/ December 10, 2023
Publication Date: 2023
Page: 32 Pages
Language: မြန်မာ
Download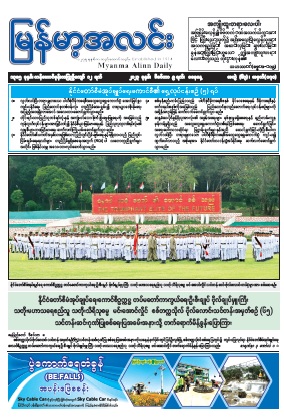 ၁၃၈၅ ခုနှစ်၊ တန်ဆောင်မုန်းလပြည့်ကျော် ၁၂ ရက်၊ ဒီဇင်ဘာ ၉ ရက်၊ စနေနေ့။
---
Publisher: မြန်မာ့အလင်း/ December 09, 2023
Publication Date: 2023
Page: 32 Pages
Language: မြန်မာ
Download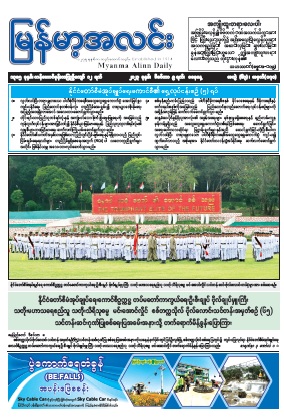 Information Sheet (6-12-2023) / Burmese (Myanmar Version)
---
Publisher: Information Sheet/ December 08, 2023
Publication Date: 2023
Page: 31
Language: Burmese (Myanmar Version
Download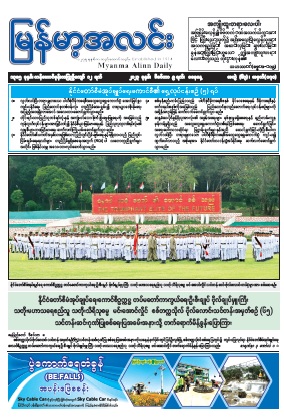 Information Sheet (6-12-2023) / English Version
---
Publisher: Information Sheet/ December 08, 2023
Publication Date: 2023
Page: 31
Language: English Version
Download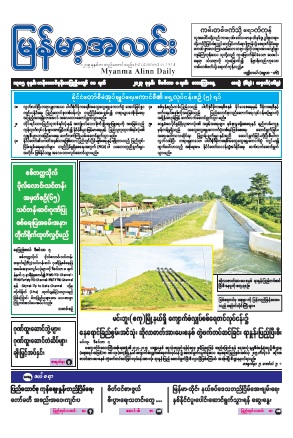 ၁၃၈၅ ခုနှစ်၊ တန်ဆောင်မုန်းလပြည့်ကျော် ၁၁ ရက်၊ ဒီဇင်ဘာ ၈ ရက်၊ သောကြာနေ့။
---
Publisher: မြန်မာ့အလင်း/ December 08, 2023
Publication Date: 2023
Page: 32 Pages
Language: မြန်မာ
Download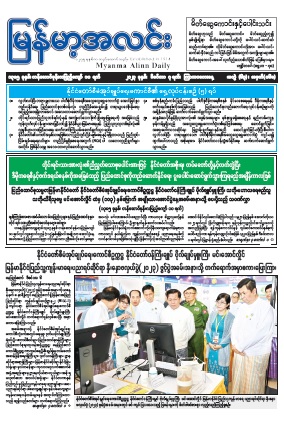 ၁၃၈၅ ခုနှစ်၊ တန်ဆောင်မုန်းလပြည့်ကျော် ၁၀ ရက်၊ ဒီဇင်ဘာ ၇ ရက်၊ ကြာသပတေးနေ့။
---
Publisher: မြန်မာ့အလင်း/ December 07, 2023
Publication Date: 2023
Page: 32 Pages
Language: မြန်မာ
Download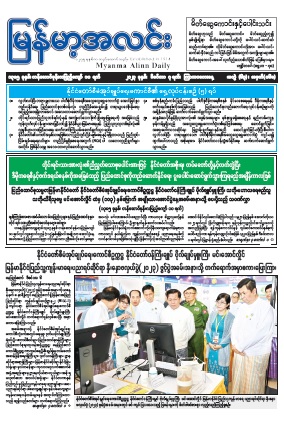 Information Sheet (4-12-2023) / Burmese (Myanmar Version)
---
Publisher: Information Sheet/ December 06, 2023
Publication Date: 2023
Page: 38
Language: Burmese (Myanmar Version)
Download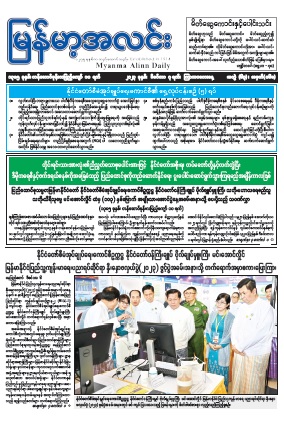 Information Sheet (4-12-2023) / English Version
---
Publisher: Information Sheet/ December 06, 2023
Publication Date: 2023
Page: 38
Language: English Version
Download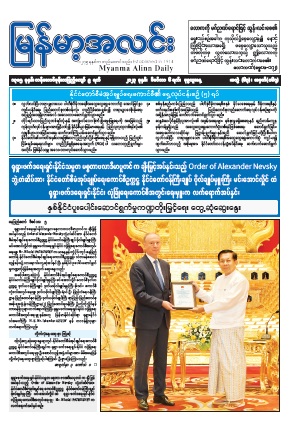 ၁၃၈၅ ခုနှစ်၊ တန်ဆောင်မုန်းလပြည့်ကျော် ၉ ရက်၊ ဒီဇင်ဘာ ၆ ရက်၊ ဗုဒ္ဓဟူးနေ့။
---
Publisher: မြန်မာ့အလင်း/ December 06, 2023
Publication Date: 2023
Page: 32 Pages
Language: မြန်မာ
Download