Vice-Chairman of State Administration Council Deputy Commander-in-Chief of Defence Services Commander-in-Chief (Army) Vice-Senior General Soe Win Receives Chiefs of ASEAN Air Forces
Ministry of Defense/ Naypyitaw / September 19, 2023
Vice-Chairman of the State Administration Council (SAC) Deputy Commander-in-Chief of Defence Services Commander-in-Chief (Army) Vice-Senior General Soe Win received Chiefs of ASEAN Air Forces, who are attending the 20th ASEAN Air Chiefs Conference (20th AACC) hosted by Myanmar, at the parlour of the Zeyathiri Beikman on 14 September 2023.
At the Meeting, the Vice-Senior General discussed:
· The SAC's achievements in implementing the five-point roadmap, nine objectives, two political goals, and two national goals,
· Trial runs of population and housing census and preparations for conducting population and housing census every ten years,
· Preparations to hold a free and fair multi-party general election, and ASEAN military cooperation.
· As regards the 20th AACC, he reviewed the achievements of the previous conferences.
The ASEAN Air Chiefs introduced themselves individually and described their visits to landmarks in Myanmar, the hospitality the host showed to them and the success of the conference.
Present at the meeting together with the Vice-Senior General were Commander-in-Chief (Air), Chief of Staff (Navy), Chief of Staff (Air) and officials. Commander of Royal Brunei Air Force, the Royal Cambodian Air Force, Chief of Air Force of Lao People's Liberation Army, Commander-in- Chief of the Royal Thai Air Force, Commander of the Air Defence of Viet Nam, and officials.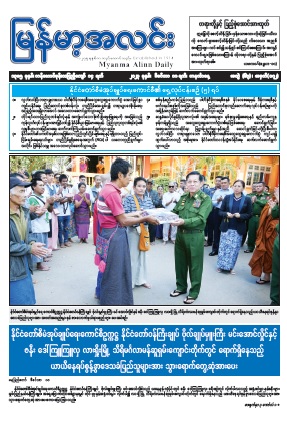 ၁၃၈၅ ခုနှစ်၊ တန်ဆောင်မုန်းလပြည့်ကျော် ၁၄ ရက်၊ ဒီဇင်ဘာ ၁၁ ရက်၊ တနင်္လာနေ့။
---
Publisher: မြန်မာ့အလင်း/ December 11, 2023
Publication Date: 2023
Page: 32 Pages
Language: မြန်မာ
Download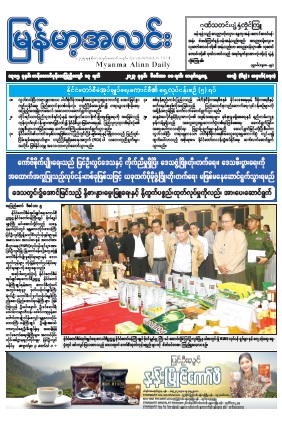 ၁၃၈၅ ခုနှစ်၊ တန်ဆောင်မုန်းလပြည့်ကျော် ၁၃ ရက်၊ ဒီဇင်ဘာ ၁၀ ရက်၊ တနင်္ဂနွေနေ့။
---
Publisher: မြန်မာ့အလင်း/ December 10, 2023
Publication Date: 2023
Page: 32 Pages
Language: မြန်မာ
Download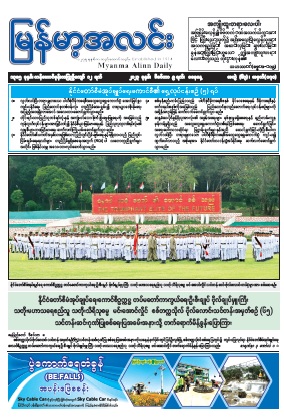 ၁၃၈၅ ခုနှစ်၊ တန်ဆောင်မုန်းလပြည့်ကျော် ၁၂ ရက်၊ ဒီဇင်ဘာ ၉ ရက်၊ စနေနေ့။
---
Publisher: မြန်မာ့အလင်း/ December 09, 2023
Publication Date: 2023
Page: 32 Pages
Language: မြန်မာ
Download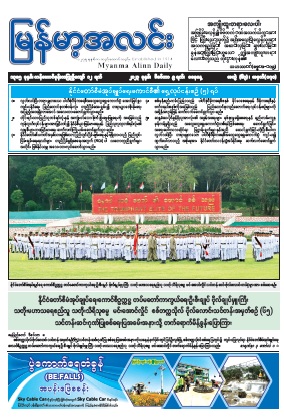 Information Sheet (6-12-2023) / Burmese (Myanmar Version)
---
Publisher: Information Sheet/ December 08, 2023
Publication Date: 2023
Page: 31
Language: Burmese (Myanmar Version
Download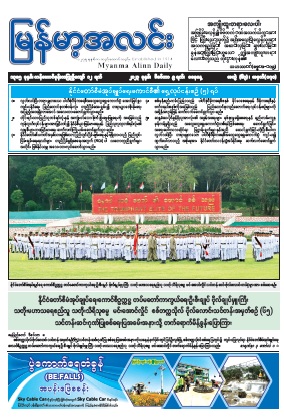 Information Sheet (6-12-2023) / English Version
---
Publisher: Information Sheet/ December 08, 2023
Publication Date: 2023
Page: 31
Language: English Version
Download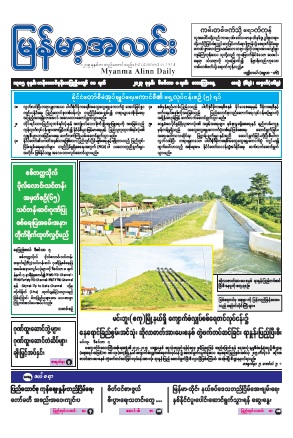 ၁၃၈၅ ခုနှစ်၊ တန်ဆောင်မုန်းလပြည့်ကျော် ၁၁ ရက်၊ ဒီဇင်ဘာ ၈ ရက်၊ သောကြာနေ့။
---
Publisher: မြန်မာ့အလင်း/ December 08, 2023
Publication Date: 2023
Page: 32 Pages
Language: မြန်မာ
Download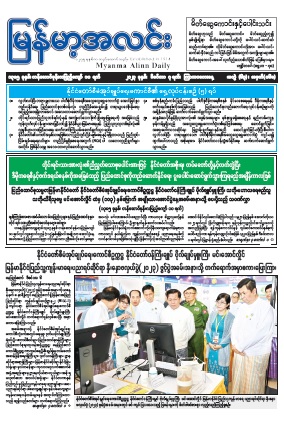 ၁၃၈၅ ခုနှစ်၊ တန်ဆောင်မုန်းလပြည့်ကျော် ၁၀ ရက်၊ ဒီဇင်ဘာ ၇ ရက်၊ ကြာသပတေးနေ့။
---
Publisher: မြန်မာ့အလင်း/ December 07, 2023
Publication Date: 2023
Page: 32 Pages
Language: မြန်မာ
Download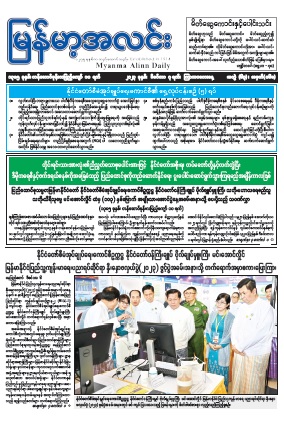 Information Sheet (4-12-2023) / Burmese (Myanmar Version)
---
Publisher: Information Sheet/ December 06, 2023
Publication Date: 2023
Page: 38
Language: Burmese (Myanmar Version)
Download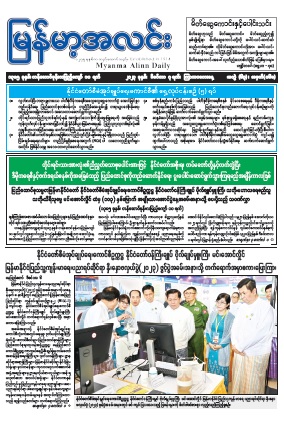 Information Sheet (4-12-2023) / English Version
---
Publisher: Information Sheet/ December 06, 2023
Publication Date: 2023
Page: 38
Language: English Version
Download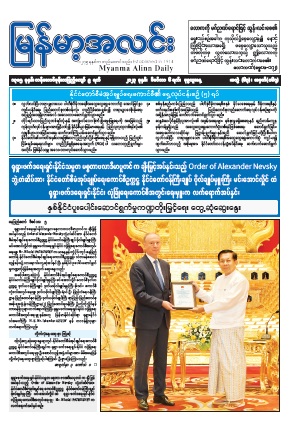 ၁၃၈၅ ခုနှစ်၊ တန်ဆောင်မုန်းလပြည့်ကျော် ၉ ရက်၊ ဒီဇင်ဘာ ၆ ရက်၊ ဗုဒ္ဓဟူးနေ့။
---
Publisher: မြန်မာ့အလင်း/ December 06, 2023
Publication Date: 2023
Page: 32 Pages
Language: မြန်မာ
Download